CINEMATIC PROJECTS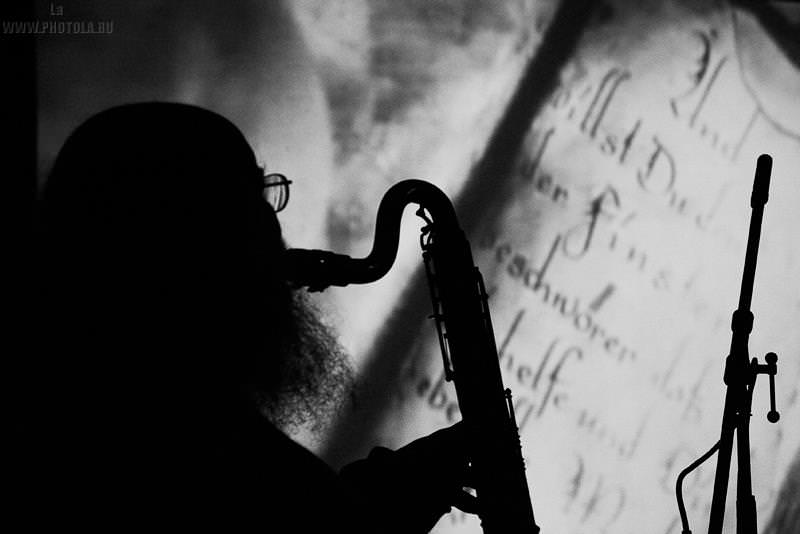 The project 'Silent Movie - Live Music' has got grant of President of Russian Federation in 2010
Silent films with live music of the project by Sergey Letov were presented at Moscow, Petersburg, Berlin, Hamburg, London, Paris, Madrid, Brussels, Liege, Dordrecht (Holland), Poznan (Poland), Dniepropetrovsk, Odessa (Ukraine), Smolensk, Nizhny Novgorod, Yekaterinburg, Novosibirsk, Perm, Krasnodar, Syktyvkar, Ukhta, Rostov-on-Don, Taganrog, Saratov, Volgograd, Samara, Krasnoyarsk, Tambov, Kazan, Surgut, Penza, Cheboksary, Ulyanovsk, Kursk, Aktobe (Kazakhstan), Istra, ecofestival at Tarkhankut (Crimea), Voronezh and were broadcast (recorded version) on the Federal TV channel "Culture" RTR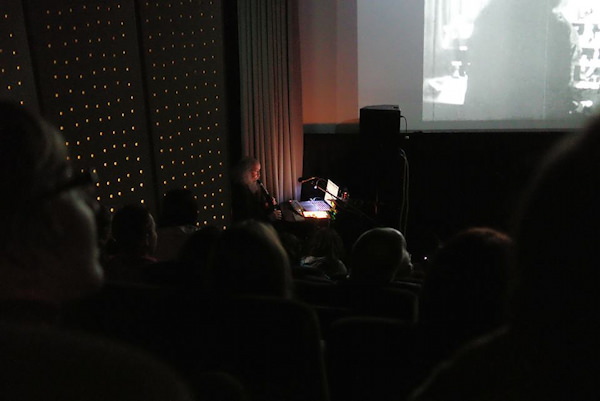 Sergey Letov plays soundtrack for silent film 'Berlin - Symphony of Metropolis' at opening of German film festival BLICK'16. Moscow. 2016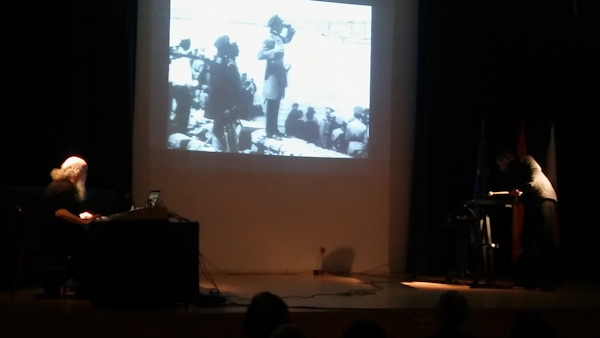 'La Defensa de Sebastopol' a Casa Cantabria, Madrid, 2017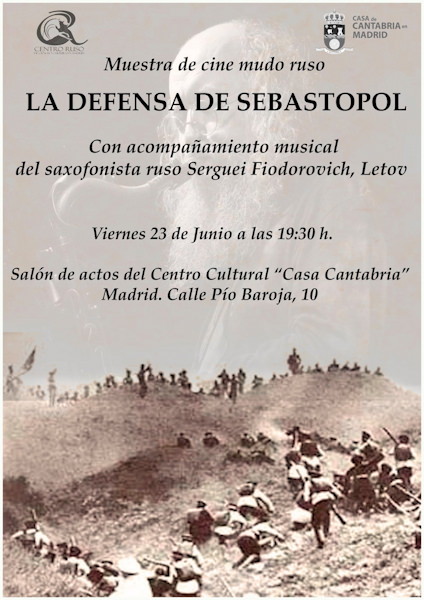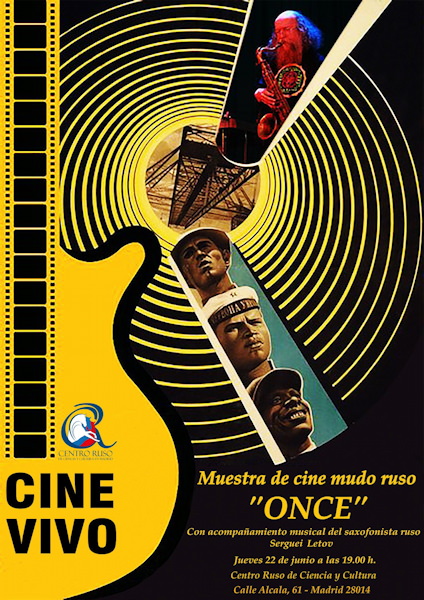 Interview:
"FÜR MICH IST DAS BILD AUF DER LEINWAND EIN WEITERER PARTNER BEI DER IMPROVISATION" (in German)
Next Performances:
August 26, 2017 after 19.00 Moscow, Yesenin-center, DAY OF RUSSIAN CINEMA. Dziga Vertov' ELEVENTH (1928)
August 27, 2017 Yekaterinburg. Russian Cinema Day. Salut Cinema-Theater. 'The Glass Eye' by Lilya Brik and Vitaly Zhemchuzhny (1928, USSR)
Sergey Letov - C-Melody saxophone, electronics
Arkady Marto - keyboards
October 2017, Belgium, France?