DEFENCE OF SEVASTOPOL - the first feature film made in the Russian Empire
by Vasily Goncharov and Aleksandr Khanzhonkov (1911, 60')
Live stage music for the silent movie by Vladimir Goloukhov and Sergey Letov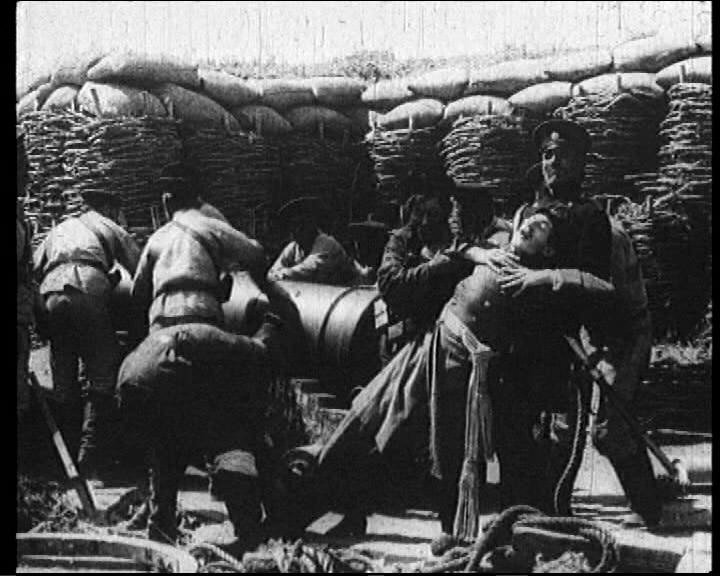 Sergey Letov - Bitstream 3X, Korg NanoKontrol, MacBook Pro, Akai EWI USB or Yamaha WX-5/Yamaha VL70-m
Vladimir Goloukhov - electro-vibraphone malletKAT
Project was presented in Moscow, Ryazan, Taganrog, Rostov and Ekaterinburg
Defence of Sevastopol - From Wikipedia, the free encyclopedia
Technical rider:
DVD player or computer, Video projection, 6 jack inputs, 2 Audio monitors, keyboards stand, microphone with stand, table
NEXT PERFORMANCE:
December 23, 2016 Brussels, Belgium (rue de la Senne, 88)
?February or March, 2016 Lebanon, Beirut?
?April 13 or May 4, 2016 Liege, Namur - Belgium. Defence of Sevastopol?