PENTAGRAMMA
is a series of CD-Rs, created by Sergey Letov.
All the discs are manufactured at home by means of CD-writer Yamaha 8824S or Pioneer DVR-109, mainly for collection's in a small number of copies. Covers and labels are printed by means of color jet printer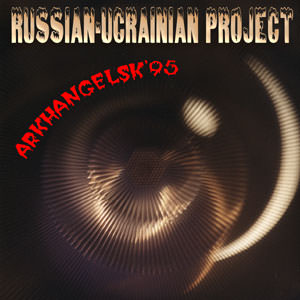 Recorded at jazz festival (Alexandr Nesterov, Yury Yaremchuk, Sergey Letov, Valentina Ponomareva, Oleg Lipatov)
Concert at jazz festival in Arkhangesk
1. First piece 12:25
2. Second piece 11:56
3. Third piece 18:26
4. bonus track: Russian-Ukrainian Project. Lvov . Italian Yard. 9:49
Russian-Ukrainian Project:
1-3: Recorded live at concert in Arkhangesk in October of 1995
4: recorded live at concert in Lvov May 12, 1996 ã.
D D D
Curriculum | Articles | Projects | Discography | mp3 | Pentagramma | Performances, concerts | Texts | News | Interviews | Contact