Jorge E. Campos, composer, professor of musicology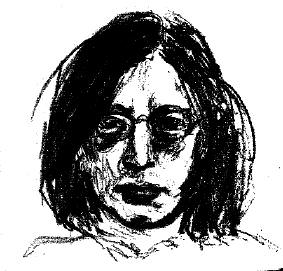 Born in Quito, Ecuador, South America.
Studies: piano and composition in the Concervatorio Nacional de Musica (Quito) with Marie Renee Portais (France), Elisabeth Waimberg (Russia) and G. Guevara (pupil of Nadia Boulanger).
First and second prize of Composers of Ecuador (1983-1984). Since 1980 till 1986 participated in many concerts in several countries in South America as composer and pianist.
In 1987 entered to Moscow Tchaikovsky Conservatory to continuing studying in composition and musicology. Among his professors there were such famous persons as N. Rakov, S. Korndorf, E. Sorokina, Yu. Kholopov, A. Leman and E. Denissov.
In 1992 finished Moscow Conservatory (with honors) and continued his post-graduate course of composition that graduated in November 1994.
Since 1993 studies and works in the THEREMIN-CENTER in Moscow, specializing in electro-acoustic music.
He is the first foreign composer, who works in the field of electro-acoustic music in Russia. J. Campos participated in several festivals of Contemporary music in Europe and Russia (Bartoks festival in Hungary, 1987, Avignon Summer 1988, New Music in Russia, 1993, ALTERNATIVA 1994, 1996, Russian Season in 1997).
Instrumental solo compositions:
Two nocturnes for piano
Variaciones for piano
Andino I for flute solo
Andino II for flute solo
Mirrors for percussion solo
Preludios for piano
Postales for piano
Chamber music:
Sonata for cello and piano
Tres poemas for voice and violin
Two string quartets
Circles for soprano, clarinet, cello and percussion
Sonata for viola and piano
Quintet for wind instruments
Symphony music:
Antifonias I for string orchestra
Tientos for large orchestra
Antifonias II for large orchestra
Electro-acoustic music
Sonata for viola, piano and tape
Bora-Bora for percussion and tape
Bora-Bora for bass-clarinet, percussion and tape
Yaravi for flute, percussion and tape
De profundis for strings, percussion and tape
Lullaby for piano, percussion, tape and dancers
New Moon for soprano, bass-clarinet, glove-power and dancers
Electronic music:
In memoriam
El jardin de las Delicias
Bora-Bora
Meditation
Eine kleine Nachtmusik
Guitarra...guitarra...guitarra...
Kon-Tiki for ovaloid and computer
Glissandi for 6 Theremin-voxs
Video:
De profundis
Urbis
Shadows of Vyacheslav Koleitchouk
One of the discoveries of Alternativa was Jorge Campos, the young Ecuadorian post-graduate student at the Moscow Conservatory and the member of the Theremin Center of Electro-acoustic music. Campos music astonished the audience with its dimension and conceptual intensity. The composer has a special kind of sound: not interested in a great diversity of electronic sounds, he selects only necessary and specific ones from acoustic resources. Electronic means were used in his first piece of the festival Yaravi for flute, percussion and tape, to create archaic color and a remoteness from the listener. The bewitching, alluring melodies of a bird-flute overlaps those carried in the atmosphere, and we find ourselves in the different dimension, in the world of myth and allegory.
Jorge's second piece was De profundis for string quartet, percussion and tape. The performance used various stereo effects: different performers and amplifiers were situated throughout the concert hall. It was the titanic history of the universe springing from and reverting back into silence.
COMPOSER JORGE CAMPOS. Elena Dubinets. the Paris New Music Review. July-August 1994