PENTAGRAMMA
is a series of CD-Rs, created by Sergey Letov.
All the discs are manufactured at home by means of CD-writer Yamaha 8824S or Pioneer DVR-109, mainly for collection's in a small number of copies. Covers and labels are printed by means of color jet printer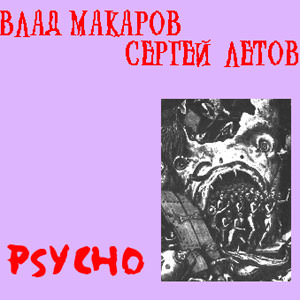 Psycho. Recorded in Smolensk in October of 2002 CD 035 mp3!
Vladislav Makarov - cello, guitar

Sergey Letov - soprano and baritone saxophones,
flutes, swanee whistle 

Elena Golovashova - dance
CD-R contains 2 video track - Windows Media
Audio tracks 1-5 recorded in October of 2002 in Smolensk
6 and Video tracks recorded at Psychologists seminar near Smolensk
in October of 2002
Video - Elena Kulikova
Photo - Olga Lisinova
AV mastering and cover design - Sergey Letov
DDD